Mobile Money Agents woke up to a rude awakening on Tuesday morning when they discovered popular Agency Banking platform, Opay, had unanimously increased rates on transactions.
The rates were pegged to NGN45 for the first transaction of the day and 1% for subsequent ones as against the previous NGN10 flat rate.
What this means is that for every transaction, Agents are charged a percentage according to the volume of the said transaction. For example, if an agent makes a NGN10,000 transfer, the agent will be charged NGN100. This is the highest rate in the sector currently, even banks do not charge that much for inter-banks transfers and neither does other agency banking outlets.
Opay claims to have grown its agency banking network to over 50,000 agents in 6 months. This growth is largely due to cut back prices for services rendered in an aggressive promo to stifle competitors.
By providing agents with the lowest rates in the market and a plethora of services on their mobile money and lifestyle app which saw thousands onboard on their platform in little time. Thus the sudden change in their rates is definitely going to have an adverse effect on their numbers considering their competitors offer similar services for way lesser rates.
Opay's reign may slowly come to an end if no Administrative decision is made regarding this hike in rates and in a market where there are numerous competitors. We have put up a viable list of the top 5 user and business-friendly alternatives for Agents.
Paga
The jagaban of agency banking in Nigeria. Founded in 2009, Paga is a pioneer in the mobile money/agency banking business and has over 10 years of experience in the Nigerian market with agents all over the nation. The app has rave reviews on both android and ios markets. Paga also utilizes USSD payments methods to cater for offline transactions. Paga boats a wide network of over 15,000 agents nationwide and 8.5 million users. Paga's mission is to make it simple for people to access and use money.
Tingg is a premium mobile money/agency banking platform, Tingg is currently active in 7 African countries including Nigeria, Kenya, Ghana etc providing payments and lifestyle services not limited to cash transfers, peer to peer payments, airtime & data recharges, daily Esusu savings and more. With Tingg, your mobile number is your account number and you can transact directly with your contacts who are also on Tingg using their phone numbers. Tingg Agents can also make offline transactions with the USSD option and enjoy extra security with a thumbprint login option.
Tingg is currently the toast of most Agents in Nigeria for instant service delivery, ease of service and reliability. Tingg guarantees their Agents a huge payday by offering the lowest rates for transactions in Nigeria at a flat rate of NGN6 on all transactions, ask any agent, that's really cheap!
Kudi
Kudi has been around for a while and is said to offer customers a smooth experience. The agency banking platform charges NGN45 per transaction but a 0.7% rate on POS withdrawals. Kudi is an easy to use platform, allowing app users to upload all necessary documents on their network at their comfort.
Palmpay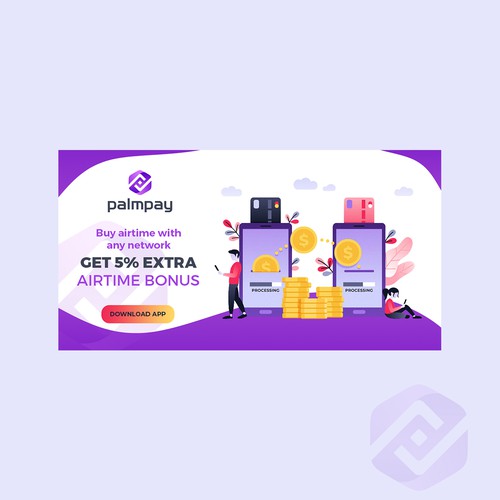 Palm pay is powered by Transsnet Financial. Although not a very popular platform, the app offers fast and reliable mobile money services. The app is very versatile and easy to use, palm pay also offers cashback percentages on bills payments and airtime recharges.
Fortis Money  
Fortis mobile money app is another long-standing app in the mobile money business. Fortis has been operational since 2010 and has enjoyed patronage by thousand of agents nationwide for its meticulous operations and services.
Fortis charges agents 0.6% for POS withdrawals, N100 for transfer below NGN100,000 and NGN150 for transfer above NGN100,000. Fortis Agents are one of the most paid in the industry.
Opay's negligence has given more competitors the opportunity to flood the market with their various products & services and also claim a share of the spoils. This Competition may affect rates and provides alternatives but most importantly, it provides an avenue for agencies to improve on the quality of service delivered to its customers.